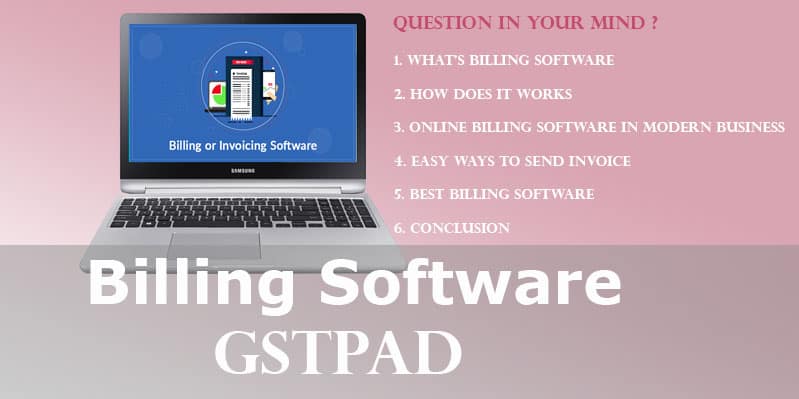 If you want to solve your business Billing hassles while spending more precious time on other marketing sectors with your invoice and expense tracking done effectively, this guide is solely for you.
In the few past decades, using billing software to care for your business invoice isn't an easy job, it requires technical knowledge and effort but not again. We're in the 21st century and things are becoming a lot easier.
I'll show you the complete overview of billing software and a close call for the next billing software you might want to consider.
Before we dive right in, here's a snip view of what you'll get in this guide.
1. What's Billing Software 
2. How Does it Works
3. Online Billing Software in Modern Business
4. Easy Ways to Send Invoice
5. Best Billing Software 
6. Conclusion
Using billing software means you're opting for simplicity and doing the herculean invoicing task with minimal effort. Your overall operation with invoicing, expenses, keeping up with payment has been automated.
If you're having a problem operating your newest billing software or can't get the best out of it, you should read on.
Without further ado, let's dive right in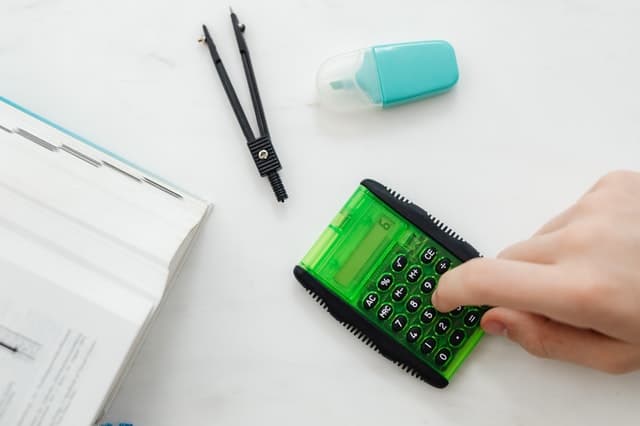 1. What's a billing software
You can take a look at our billing software to see an overview of what billing software is.
A Billing Software (BS) otherwise known as Invoicing software is the modernized invoicing method that replaces the paperwork of sending an invoice and receiving payment manually.
It is a direct substitute for the old paperwork and manual invoicing.
If you're used to this archaic paperwork, you should think of using billing software and receiving your payment securely while you're focusing on what matters to your business's success.
A key factor for business scalability is proper time management and this is what billing software does. They save time on your bookkeeping functions, invoice generation, accounting system, managing cash flow, expense tracking, keeping up with late payments, and the entire invoicing system.
2. How Does Billing Software Works?
Billing (invoicing) software primarily aims at giving you the best experience in the marketing sectors of sending invoices and keeping your billing orders. It replaces the old manual signing of receipt which creates garbage to the human world.
It saves your data on cloud storage and unlike paper invoicing, your data are stored and securely packaged in your archive for future reference and whenever you need it.
Online billing software could mean using cloud storage to save your invoicing data, tracking records, etc, but they also have desktop versions and many new digital brands are venturing into creating billing software for businesses and brands hassle-free billing experience.
It also includes payment automation.
Payment Automation
Payment automation is a scheduled payment that is processed manually but automatically send at a pre-set time by an individual. Let me explain.
If you're waiting to get paid and wanted to send an invoice but not immediately, you can generate a payment invoice through your billing software and set your target time for sending.
Automatically, your billing system would send your invoice at the stipulated time and thus, it automatically generates the invoice and sends it to the right recipient.
This makes it a lot easier and more engaging to do. Instead of wasting good time typing messages and manually sending an invoice, this system does it for you while you and your teamwork in other marketing sectors with greater productivity.
3. The Place of Online Billing Software in Modern Business
The role of billing software cannot be underplayed in Modern business.
Why?
After the outbreak of coronavirus in 2020, businesses dive into a digital approach and a new marketing side emerges.
The tracking of business records and invoice data also needs digital touches. Online billing software has existed before then (2020) but there's a huge leap in 2020.
If you want to position yourself as a brand, authority and don't want to be underplayed as a business in this digital age, you would love to have one.
It securely stores your data and makes your invoicing well detailed that you don't have to worry about billing clients, paying vendors, or making them pay while you're away.
As a B2B (Business to Business) or B2C (Business to Consumer), an Online Billing Software makes your payment flow less difficult.
It has a report record and easy tracking for invoicing and data collection. It gathers them in secure storage and makes it easy for cash flow management bodied with greater productivity.
The primary work of Online Billing Software is to manage your cash flow while your team works on other marketing sectors.
Once you register for a Billing service, you'll be able to access all your invoice data through the web. No paperwork or receipt is required. With GSTPad billing software with barcode, you can have a desktop version but your account and data are stored securely and can be accessed through the internet.
Businesses and brands are all opting into the billing system and using it for easier scalability. I believe you also don't want to be left behind.
For how easy a billing service works, check the viewpoints below.
4. Easy Ways To Send Invoice
Using good billing software is a big option for small businesses and large-scale ups. It deletes unnecessary billing hassles and makes you stand out as a brand.
The nice feature of it rolls around creating and sending invoices, following up with late payments, making payments to vendors and businesses, keeping the business books, and also, record data can be streamlined or automated.
It's as simple as that.
For an easy way to send an invoice, you'll need an easy navigation billing software like the GSTPAD billing software.
Generate your invoice, send payment to vendors, follow up with payments, check your record data anytime, access your business book, and other features automatically and on the cloud.
5. Best Billing Software
GSTpad Billing Software helps you manage your business invoicing. As simple to use and accounting software, your expenses, and profit are managed, tracked, and securely updated to where you can access them anytime, any day without any cloud storage hassles.
The GSTpad takes your business accounting to the next level as it monitors and safeguards your entirely invoicing system.
It comprises catchy features tailored only for your business need and accounting effectiveness. It's easy to integrate and seamless navigation through the web or from your desktop screen.
Here, you don't have to worry about expense tracking or sit the whole day down managing invoices manually. GSTpad does all with greater productivity and tracking effectiveness.
We make business hassles easy and look like a more scalable factor that can be automated and streamlined while you focus on what matters and needs to be done.
6. Conclusion
As primarily known, billing software tracks your financial record, automates payments, manages cash flow, and substitutes your manual tracking. This isn't all about billing software.
Some billing platforms can do better and subsequently manage the core hassles your financial team is struggling with.
It's an effective flowing of the financial sectors of businesses and streamlining them for greater effectiveness.
We've wrapped this article around the definition of billing software, how it works, its places in the modern business, ways to send invoices, and the best billing software (GSTpad billing software).
We analyze how expense tracking, the data record can be accessed through the cloud and effective management of your cash inflow with modern billing and invoicing software.