All-in-one Billing & Accounting Software

Quick & Easy Billing with Barcode 30-Day Free Trial

Make a Smart Choice Today for a Better Tomorrow
OUR BEST SELLING PRODUCTS
Extra 1,000/- DISCOUNT use Coupon: MRSPECIAL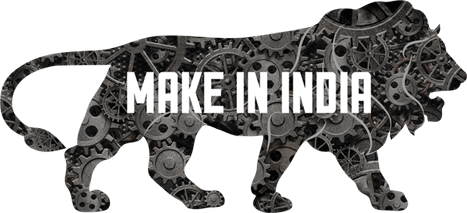 GSTpad Software Makes Your Business Truly Swadeshi!
We aim to make the whole process of Accounting, Billing along with generating professional invoices with Barcodes very simple and easy like never before. With ever-changing business dynamics, it is important to get reliable accounting software that can solve all your business challenges in one go.
Very Easy and Fast Accounting Software
Best Billing Software in India With Barcode facility
Most Reliable GST Billing Software
Best Billing Software in India
GSTpad Billing Software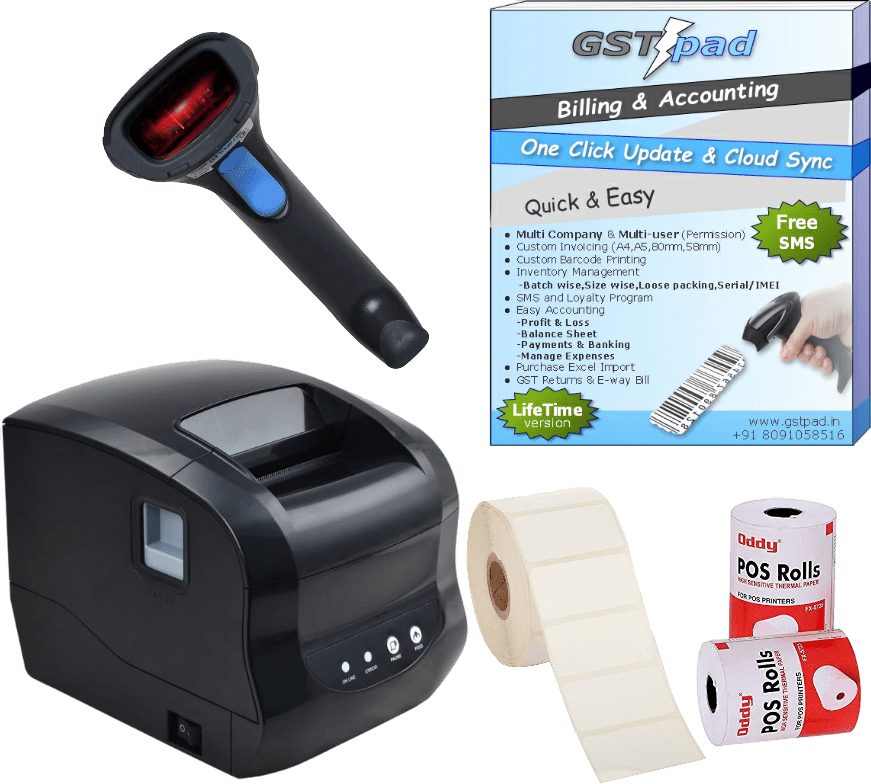 Rs. 17,990/-
Combo Receipt & Barcode Printer + Barcode Scanner +
GSTpad billing/Accounting/barcode Software + Thermal Rolls
Download

GST Billing Software
We aim to deliver our customers' turnaround business solutions that could help them ace their business goals efficiently. For this, we have come up with one of the most reliable and the best billing software in India i.e., GSTpad! This simple to use software functions seamlessly fetching you professional invoices. It is loaded with several other multi-purpose features that help you optimize and excel at every front. Take a look at what we are talking about:
Print Barcodes on A4 Label Sheet, Thermal Barcode Printer
Print Invoice on A4, A5, Thermal POS 80mm and 58mm
Get this Awesome Software Download
Billing/Accounting/Barcoding
This Software is Available in both versions Offline as well as Online(Cloud based), You can choose one according to your needs. So give it a Free try,  By using free Trial we guarantee once you start using it you will fell into love with this software, Its best you give it a try after all its free.
Some Essential Features You Must Look in While Purchasing GST Billing Software
The Software Must Include Online Plus Offline facilities.

The Software Must Be Secure.

Invoice Software Must Be User Friendly.

It Must Be Cost-Effective As Well As Profitable.

The Company Should Have Excellent Customer Support.
GSTpad provides the most reliable GST billing software for PC at a very reasonable rate. It has all these above-listed features. Our online and offline software has done very well in the market. We are also providing a free trial facility. So that it would be easy for our customers to "Try & Buy".
The GST inventory software can save you a lot of your time and can simplify the accounting processes in a jiffy. But it is important to choose the right one which satisfies all Government guidelines.
Let's Take your Business to NEXT LEVEL Call : +91 8091058516 Download Billing Software​
Benefits of Choosing Lifetime GSTpad Billing Software
The GSTpad billing software for PC is one of the best GST softwares you will ever find for your business. It helps you become goal-oriented towards your business objectives as it simplifies your overall accounting process while paving way for efficient inventory management.
No need to worry about monthly payment.

One time investment and lifetime peace of mind.

GSTpad software gives you new feature updates.

It will provide you the latest feature updates based on market Trends .
As we know, billing is one of the crucial steps of any business. But this process can be prone to miscalculations but not when you've GSTpad software with you. Most business persons are now preferring easy billing software to save time, money, and their effort.
GSTpad Billing software can solve all your problems. Let's just say that for instance, if you were using any software for your work and after some time, they increase their pricing; in this case, you may want to switch to another software that is better and more reliable. But in many cases, the new software can be prone to bugs and may not prove to be very handy for you. This is exactly why we give a free one month trial to our users. And only when you are satisfied with the software, you buy it.